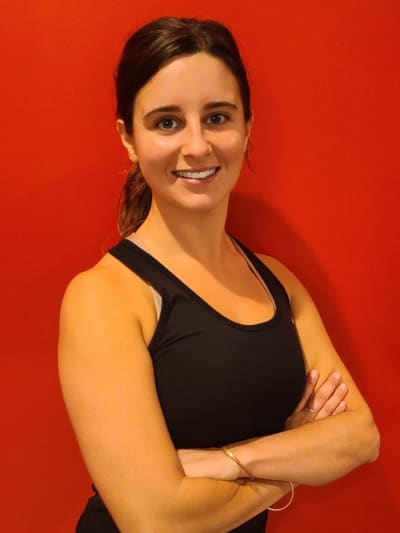 Taylor B.
TAYLOR B. (Instructor & Coach)
Taylor has been with Farrell's as an Instructor & Coach since the Summer of 2020. She is a Certified Yoga Instructor focused on recovery & mobility from beginner to advanced practices. She has been training in the fitness industry for 9 years. Taylor is an athlete, from body building to functional training to CrossFit. She loves to train outdoors. Taylor says, "There is nothing we can't do. It's all about pushing the limits to being our best selves' day in & day out." As an advocate for holistic wellness & plant-based nutrition, she applies this practice to all areas of her life to help performance & recovery.
• Favorite Combo: Jab + Cross + Hook + Hook
• Favorite Strength Training Move: Squat Jump
• Favorite Quote: "It's all about putting the power back into your hands."
• Fun Fact: Taylor has been a vegan for 9 years!