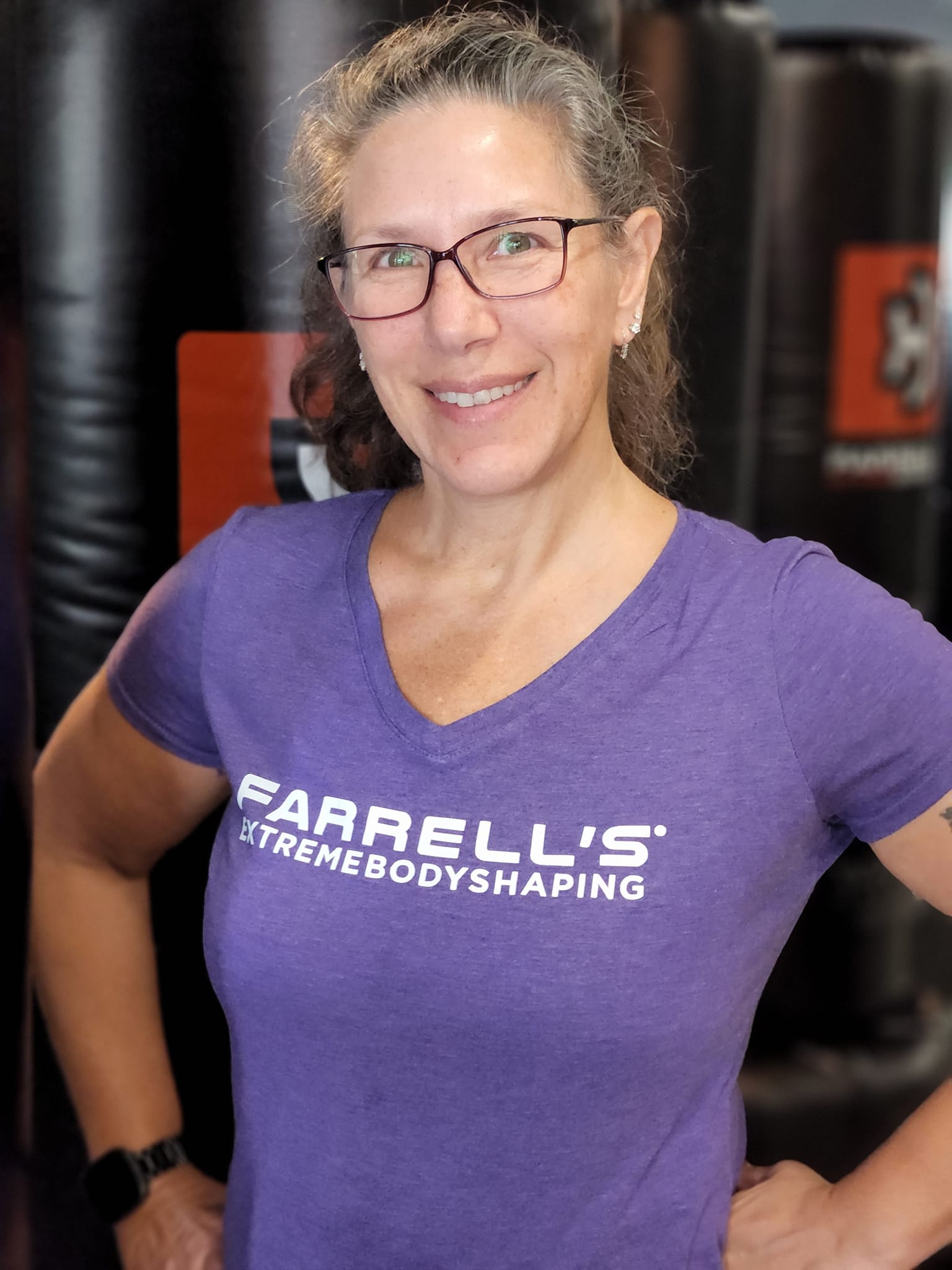 Stacey McPherson
Stacey McP
came in with her two teen sons in May 2022, looking for some strength training for herself and her boys. They all signed up after a one-week free trial and have never looked back! Stacey worked in fitness previously as a Health Coach in the cardio and weight rooms at the YMCA before becoming a full-time homeschool mom – for 10 years! Luckily, she never lost her love for fitness. Stacey enjoys indoor cycling, yoga, and hiking, but she had a hard time keeping up a regular strength training regimen. Enter Farrell's resistance band classes! After just a few weeks taking classes, she started asking about becoming an instructor – and the rest is history!
You can regularly see Stacey in the lunch time classes (11:15) on Tuesdays and Thursdays, either leading the class or taking it. "I enjoy helping others realize their goals when it comes to their own health and fitness. And I like to make sure you understand what each move is doing for you, which muscle you're working, so you know where you should be feeling it. Whether it's reassuring you that 'yes, you can do this!' or giving options for moves that you're finding difficult, I've got your back!"
Favorite Strength Training Move: Deadlifts, Triceps Extensions, Flyes
Favorite Quote: You are in competition with no one but who you were yesterday!
Fun Fact: Both of Stacey's sons are Eagle Scouts and she's super proud of them!