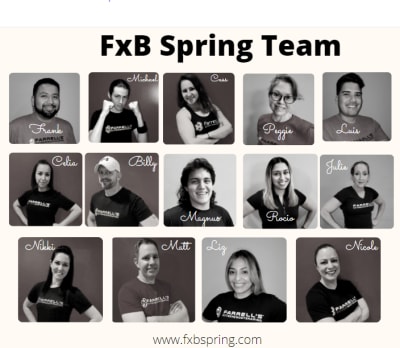 Peggy
Peggy started Farrell's as a student in July '21. Late June of the same year her bother had passed away from a heart attack at 59 years young. Obesity and risk factors associated with it run deep in her family, her mom passed away for complications related to this. To have those sort of things in her family made realize her own mortality and she knew she needed to prolong her life. Peggy went through a hip replacement surgery in the past, after recovering she was able to be back on her feet. At first she was hesitant to take kickboxing, but she HIT THAT BAG for the first time and realized she loved it. She did not care if the kick was perfect, she was just happy she was able to to do it without holding on to the bag. It felt like Christmas in July for her!
Peggy understands the mental and physical struggles it takes to lose weight. Before Peggy started at Farrell's, she went through her own journey losing over 120lbs. She then became a NASM Certified Trainer. Peggy finished her 10-Week challenge and went from an XL to a Medium in clothing size! Soon after, she became an Instructor in Oct '21. Peggy Instructs both upper and lower body strength training. Each time you take Peggy's class, you're going to learn something new about the muscle you're using and truly learn proper form. Peggy also Coaches for Farrell's Spring which means she helps keep students accountable and helps with questions, nutrition, etc any time they need it.
Strength combo:
I love the glute combo in the ''push yourself!'' bird dog stance.
Glute, core, balance - its all in that move.
Interesting facts:
Day 2 of the old MS 150 route (Houston to Austin) was a lot of hills. I trained for those hills going downtown on the weekends, riding in the mostly empty parking garages.
Professionally, I can read a drawing of casing with a drift requirement for a mandrel (a requirement for to keep from collapsing) but I can't count to keep me from collapsing!