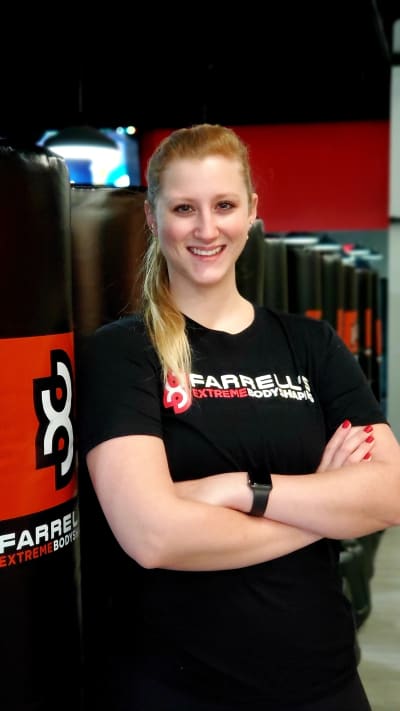 Paige
Having a passion for helping people, Paige decided to go back to school and receive her certificate as a Nutrition Consultant. Knowing what you are putting in your body can help you focus on your goals. She also has her own food sensitives and loved learning more about why the body processes food differently. Paige started at Farrell's in 2014-2017 in Iowa, where she's originally from. Paige recently joined Farrell's Spring in July and hasn't looked back! Paige likes to try different foods and hang out with her fur friend, Biscuit, in her free time.
•Favorite Combo:
Jab + Cross + Roundhouse
• Favorite Strength Training Move:
Abs
• Favorite Quote:
"The pain you feel today will be the strength you feel tomorrow."
• Fun Fact:
Paige got married during a national pandemic.