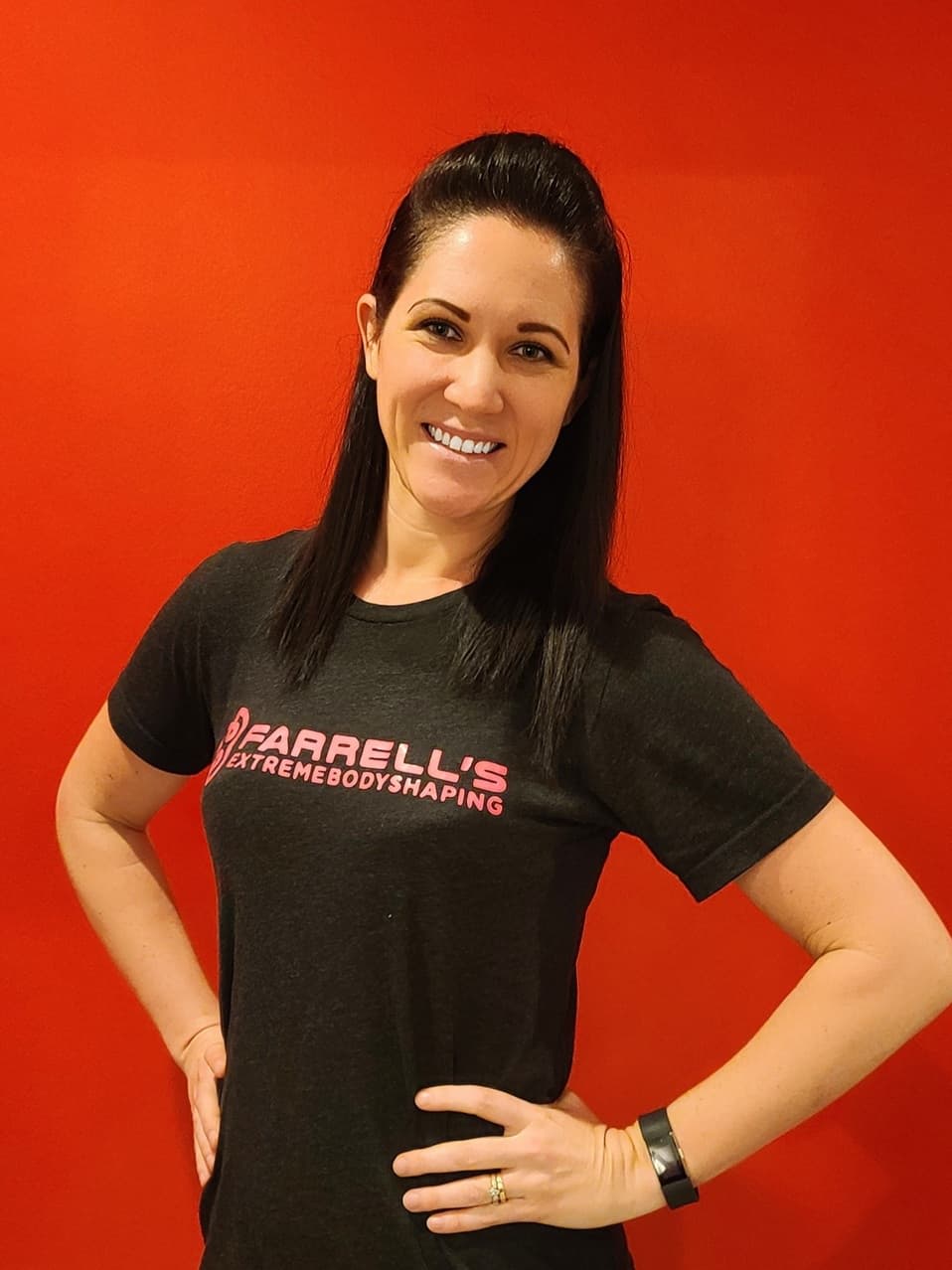 Nicole "Nikki" A
NIKKI A. (Instructor & Coach)
Nikki started as a student with Farrell's in Feb '21 on a free two week trial. She eventually signed up and 2 days later, the world shut down! She entered the 5 Week Quarantine challenge and WON! Once everything opened back up, she was at every class inside our outside! Nikki stayed committed to the process by eating clean and staying consistent from the time she enrolled. She became an Instructor in Oct '20. Expect high energy and motivation in Nikki's class. She loves to push the class forward to work just a bit harder and faster, but she's also "right there with you" as she says. She understands what it takes to reach those goals because she's working on them herself! Nikki's positive energy on the mats is contagious!
As a mom of four, Nikki understands that it can be challenging to find time for yourself but knows how necessary it is. She started kickboxing in 2017 & has never looked back. Nikki's always been athletic, but it wasn't until she found Farrell's that she started living a healthy lifestyle. Nikki says, "Being athletic is great, but being fit & healthy are far more rewarding. I was obsessed with cardio, doing it 4-6 times a week. Once I was taught to eat clean, better portioned meals & added resistance training to my workouts, I finally saw the results I'd been looking for." She is always adding roundhouses & switch kicks to the combos, & she never misses a leg day. Her favorite area to focus on is core strength, so if you come to her class get ready to plank, you may even get the pleasure of joining in on her plank song Friday evenings after the 7pm class! Nicole is thrilled to be helping others successfully reach their own fitness goals.
• Favorite Combo: Jab + Jab + Cross + Hook + Double Roundhouse
• Favorite Strength Training Move: Planks
• Favorite Quote: "Don't stop when you're tired. Stop when you're done."
• Fun Fact: Nikki was struck by lightning!