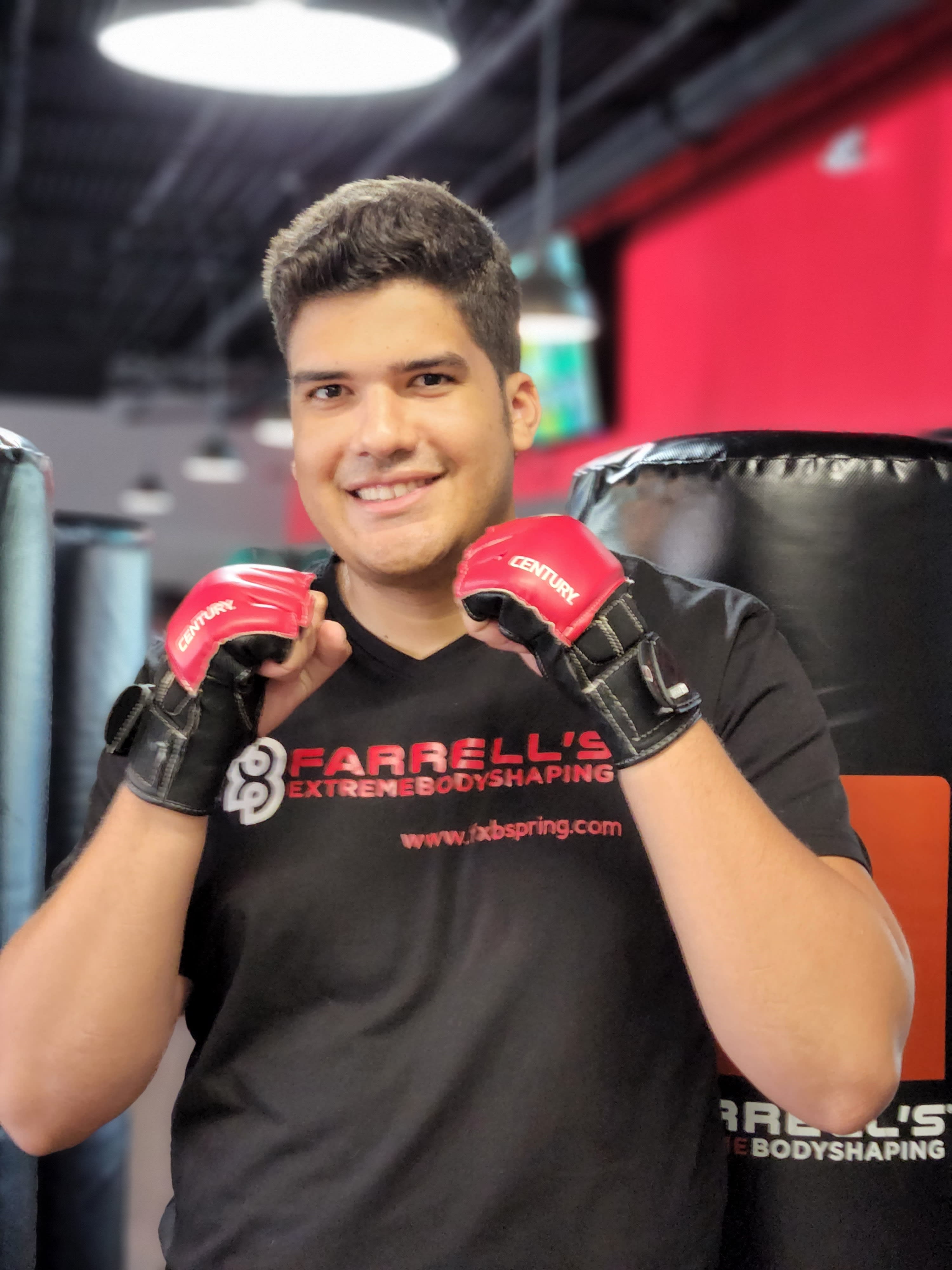 Luis
Luis is a future nursing school student. He moved from Venezuela to the USA around 7 years ago. He met his husband at a new year's party he wasn't planning on going to. He enjoys watching movies and tv shows with his husband, playing with his 3 huskies, or taking them out for a walk or hike. He has worked as a shift manager for Wendy's and also as a cashier manager for a grocery store, so he knows the stress one feels when dealing with customers.
Luis decided to join Farrell's in May 2020 after making the decision he wanted to lose all the weight he gained during the beginning of the pandemic and also switch to a healthier lifestyle. He also wanted his husband Frank to join him, but Frank was not very much up to it. After taking a few classes Luis finally convinced Frank to join and they both signed up. He enjoys the classes and the environment that Farrell's provides very much. They both found a supportive community and gym that makes working out something fun to do. In fact, he likes it so much that he became part of the staff in November 2020. He loves working out and having fun with other members and also instructors during the classes.
Favorite kickboxing combo: Jac + Cross + roundhouse + switch roundhouse
Favorite quote: what doesn't kill you makes you stronger
Fun fact: Luis learned most of his English by watching movies and listening to music.