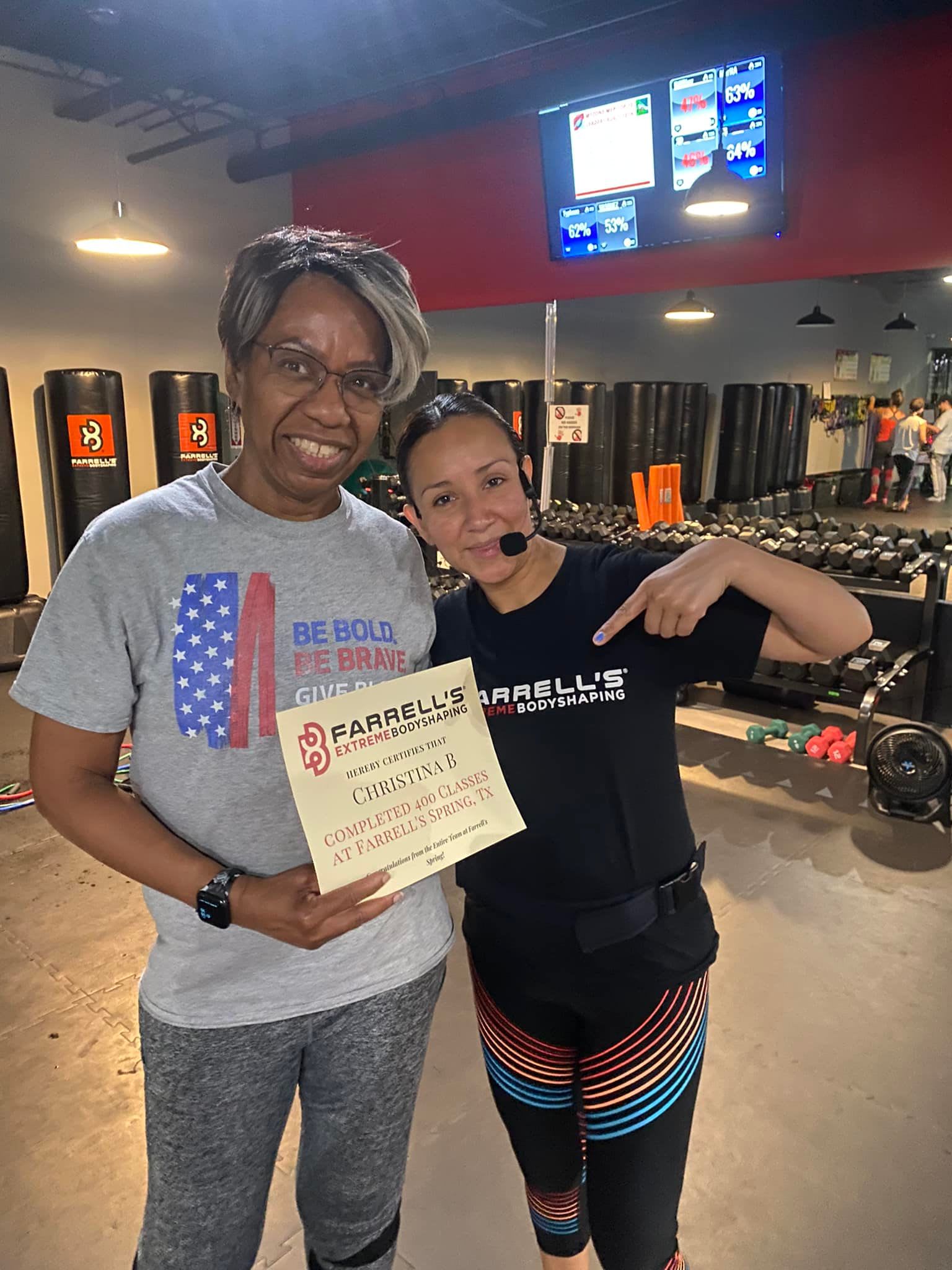 Celia C
Celia started kickboxing with Farrell's in January of 2020! She began her journey as a member and unfortunately right when she began taking classes, the gym was shut down due to Covid! Fortunately she entered the 5 Week Quarantine Challenge and took the online live classes to stay consistent. Farrell's gave her that boost of confidence to reach her fitness goals to become an Instructor!
Celia says "Farrell's is a community that makes you feel safe. It is a place that cares about your personal goals and helps you get there every step of the way. It's a place where you can not only get physically fit, but a place to find and develop mental strength and courage in life." Celia found her self-confidence here at Farrell's Spring and she wants to help you do the same!
Celia teaches kickboxing and strength training, but loves leg day and really makes you feel the burn! her strength classes will leave you sore in the best way. She is always encouraging members to challenge themselves in each class and to come ready to work when she's on the mic!
Favorite Combo: Jab, Cross, Hook, Hook, Roundhouse
Favorite Strength Training Move: Burpees
Favorite Quote: "Your body can stand almost anything. It's your mind that you have to convince."
Fun Fact: Celia plays the guitar and has recently started playing the ukulele as well!