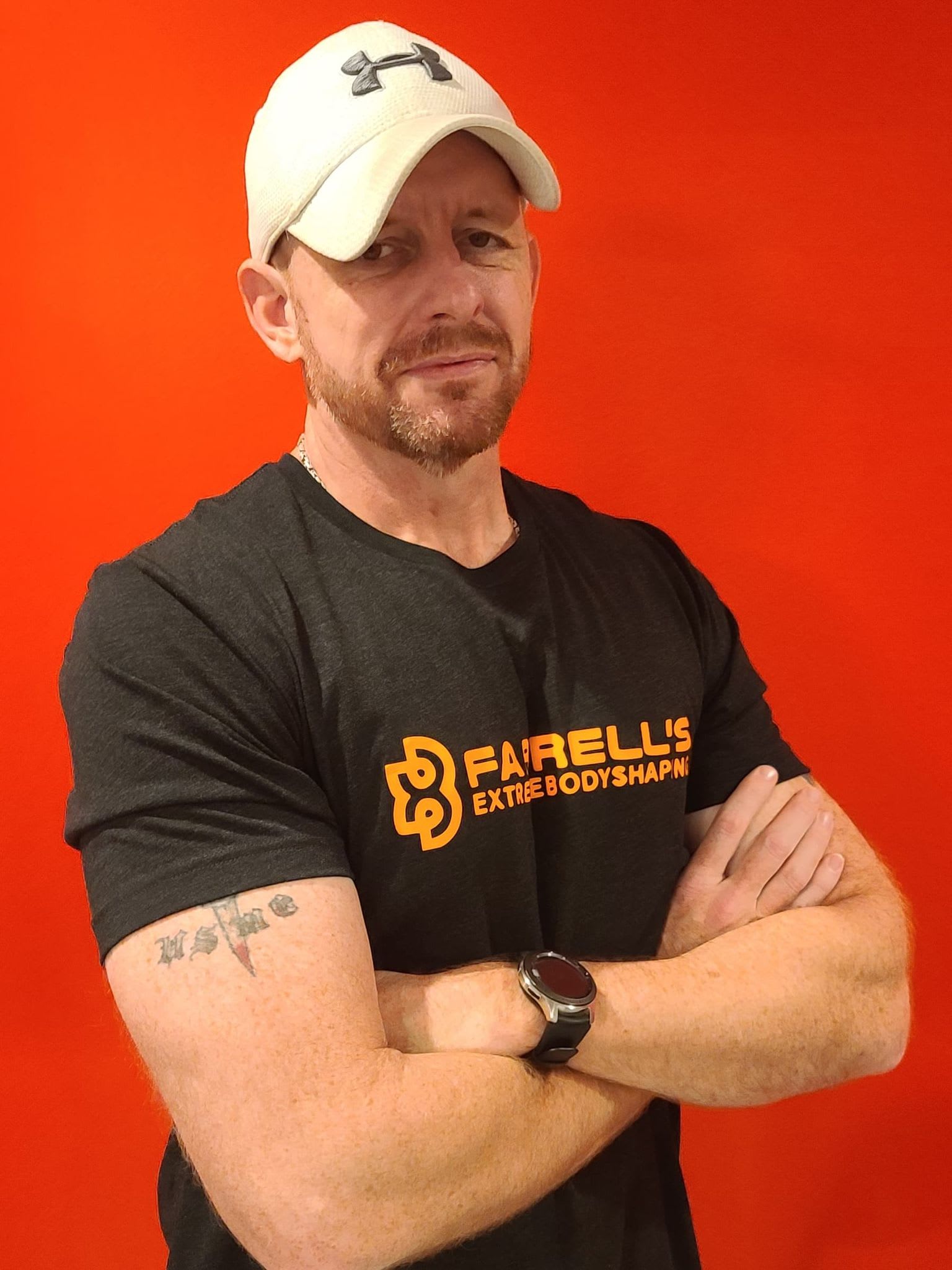 Billy T
BILLY T. (Owner & Instructor)
Billy fell in love with physical fitness whe he joined the US Marine Corps at the age of 20. He is a devout believer that strength training, cardio, & a healthy diet is a key enabler to allow anyone to live a quality life. He has trained in multiple combat & self-defense styles & has a passion for teaching others. When the opportunity appeared for him & Nicole to open the Houston area's first Farrell's, they saw an immediate fit! A program designed for all ages & fitness levels & an opportunity to help people realize & achieve their fitness goals. Billy is somewhat of an early bird & loves teaching the early morning classes.
• Favorite Combo: Push Punch + Jab + Cross + Double Roundhouse *He calls this the "Get-Off-Me-And-Go-To-Sleep".
• Favorite Strength Training Move: Slam Ball Slam with Burpee • Favorite Quote: "Let's get the guns out before the sun's out!"
• Fun Fact: Billy spent 6½ years in Afghanistan working as a contractor in support of Operation Enduring Freedom.