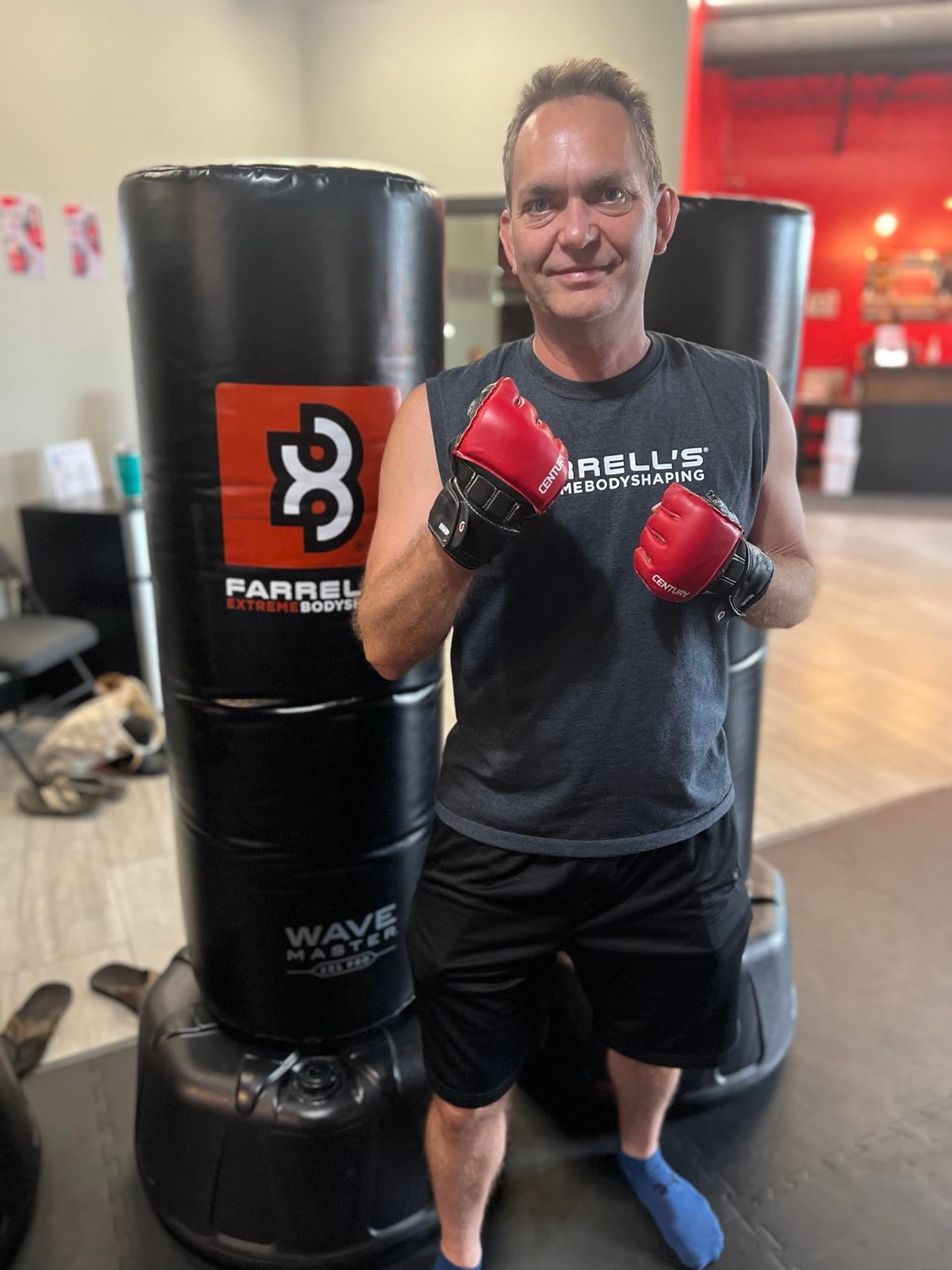 Bill Riggs
Bill started as a student with Farrell's in July 2021. He initially wasn't interested in signing up but was talked into it by several of his friends. He agreed to join and give it a chance because he enjoyed running and was looking to possibly improve his run times at upcoming races and a special 10 mile trail run he had coming up. After a couple months of classes, he ended up placing 1st in his age category at several races as his pace dropped dramatically. According to Bill, "I never dreamed that my speed and endurance would increase so much. I wouldn't have thought it possible that I could finish a half-marathon, let alone in under 2 hours. I really thought I was in decent shape until I joined Farrell's. They have given me the motivation and tools to become fitter and healthier." Bill has since completed several half marathons, one full marathon and an ultramarathon!
After reluctantly joining in July '21 he found that he really enjoyed both the kickboxing and strength training. After seeing the benefits of the gym, he was motivated to train to be a coach and then an instructor for strength training! (You can find him teaching Upper Body Strength Training on Thursday mornings at 5:30 AM) According to him "I would really like to be a positive influence on others that are looking for a fitter/healthier lifestyle so they can realize the gains that I did." He loves to encourage his class to challenge themselves not only in class but also in their personal life as well.
• Favorite Combo: Jab + Jab + Cross + Front Kick + Roundhouse + Superman Punch
• Favorite Strength Training Move: Slam Ball pushups
• Favorite Quote: "If you want to change yourself, you need to challenge yourself."
"Trample the week, hurdle the dead."